Turnkey Diesel Exhaust Fluid (DEF) Solutions
DEF STORAGE & DISPENSING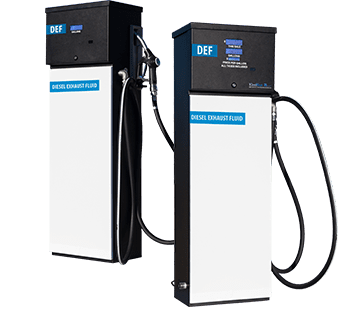 Diesel exhaust fluid (DEF) is a liquid used to reduce the amount of air pollution created by a diesel engine. Some fleets, facilities and municipalities require that DEF used with their fleets in order to meet EPA clean air requirements, ISO22241 specifications as well as API certification requirements.
Core provides DEF storage and dispensing systems for fleet vehicles including municipalities, transportation companies, schools and EMS agencies. Our turnkey Fleet Fueling Island-Friendly systems stand out from other similar systems in the marketplace. Because DEF freezes at 12˚F, it requires special insulation and heating considerations to ensure you can continue to service vehicles in the most extreme environments.
Do You Need Help Fast?
Are you a facility owner, engineer or contractor in need of help fast. Our FAST Plan provides deliverables for a complete fuel system installation in as little as one phone call.
DEF and Fleet Fueling Experts
Core Engineered Solutions has solutions for fleets of all sizes including DEF dispensing solution to accommodate all types of vehicles.
We have the ability to work with owners and facility managers up front to determine user facility requirements and the most efficient system design. Single-source design-build responsibility ensures system compatibility, timely production, coordinated delivery, superior quality and operating performance. Core's unique design-assist FASTPlan provides the essential information to jump-start projects. And our over 30 years of experience with state and local codes ensures your system will be operating on-time and on budget.