Integrating Your Fuel System and Keeping You in Control
SafeSite Fuel System Controls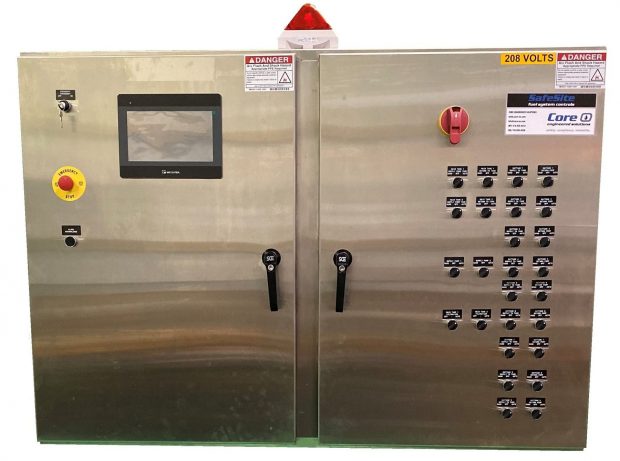 Our SafeSite Fuel System Controls are pre-engineered products that intelligently integrate all of your fuel system components into one simple automated package. Controls can be customized to fit your facility needs and budget. Each system is pre-assembled and factory-tested to ensure the highest level of safety and functionality between all system components.
Each control panel comes with:
Site specific conduit layout schematics
Point-to-point wiring diagrams for all fueling components
Start-up, commissioning and training by a factory-certified technician
Fuel Oil System Controls Resources
Do You Need Help Fast?
Are you a facility owner, engineer or contractor in need of help fast. Our FAST Plan provides deliverables for a complete fuel system installation in as little as one phone call.